Like a mad librarian that has just eaten some bath salts I thought it would be an idea to install a phone book in the phone box on a recent trip to Haweswater, akin to the guest books left at Sleddale, so lets see what mauve comments all the visiting understudy's leave, though time may be running out for visits as BT are selling off all the iconic red phone boxes due to the invention of something or other called the mobile phone.
http://www.huffingtonpost.co.uk/2012/04 ... 58199.html
So if you want to dial this number 01931713229 and teleport directly into the phone box Matrix style be my guest, though teleportation reassembly of atoms is not guaranteed and you may get assimilated with the local chickens that hang around the phone box waiting for a call from big Bernard who allegedly has a thing for easy lay poultry.
Or even what about crank calling the locals?
Hello? Hello? Hello? Hello? How dare you! Fuck you.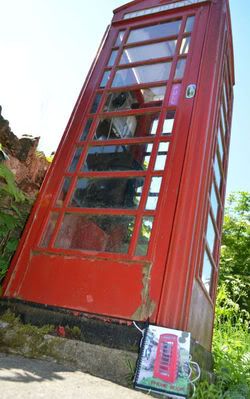 I've already put two shilling pieces in. No I havn't got another.