Parkin wrote:how about taking some good quality photographs of each page and posting them,.. in a seperate thread ??
Remembered what old Parkin said about the guestbooks, so will upload a few pics of the entries of all the visiting understudy`s that passed through the rear window of Crow Crag since the guest books were installed in 2006, having read them several times over there are entries from Soupy and the missus, Geoff Wode, Vigofthedump, Ellietronic, The Purveyor, Parkin, and not forgetting Thai the dog even Tim managed to get in on the act.
Not to mention visitors from as far away as Australia and Norway down to the youngest being a 3 month old baby, now that was a story to tell.
Some of the pages have developed an eerie poop like mould and subsequently seem to move around the house of their own accord along with my keys, Tog the Tortoise and the Tv remote controls.
The plan is to hand over curator-ship to Tim when the Sleddale Hall has been rejuvenated to her former glories but just want to hang on to them a bit longer as they contain a lot of happy memories.
If there is much demand I will upload a few more pages when I get time, but going on the recent "bad patch" I wont be holding my breath.
NO MONTY! you can look but you cannot touch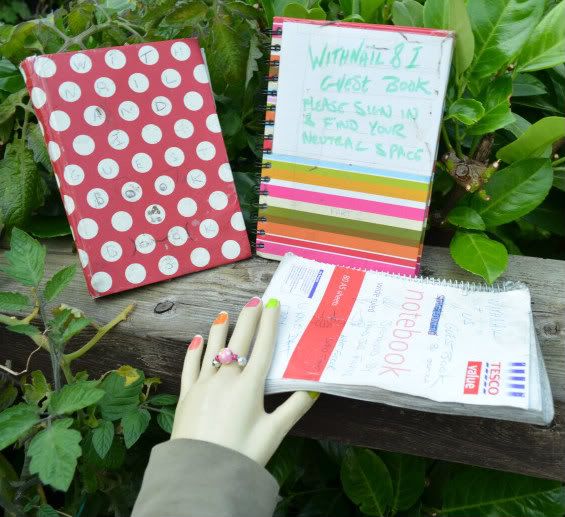 Tim getting in on the act
Never take a pen to paper after a Camberwell Carrot me thinks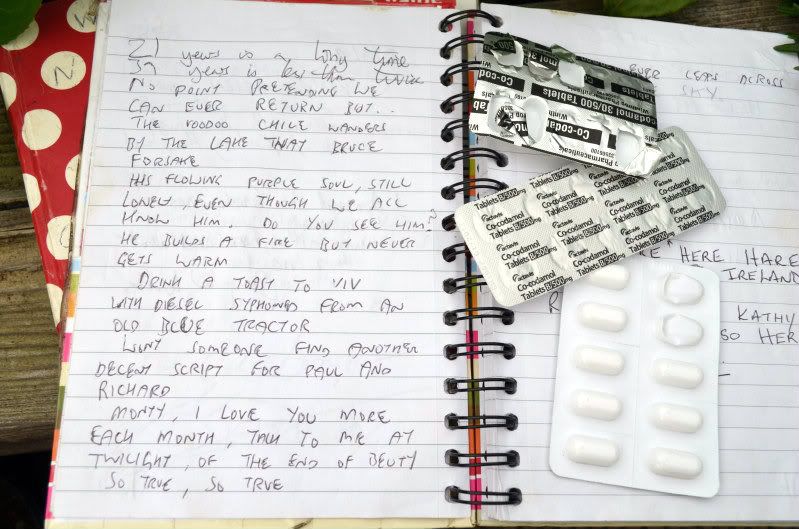 Just letting the maggots loose to sort the poop out
Chin Chin