went up on sat, as i said we would, and we were just 2 of several dozen people making the trip, all of whom were going to look at the place before it sells in case we all lose all access to it afterwards. , anyhow, one of the four guys in the indoors shot knows the guy in appleby who took the stove out of the building after the film. its currently in the guys kitchen!!
we signed the visitors book, and as we stood on the hillside, we saw a stream of small groups and individuals all heading to the place, down both sides of the lake. if it was like that al day i recon that well over 60 people made it to sleddale on that saturday alone!
sue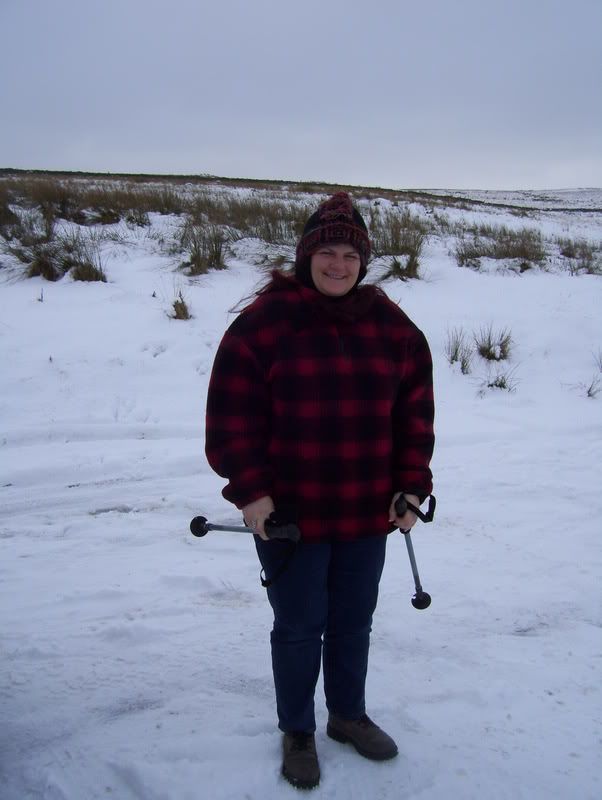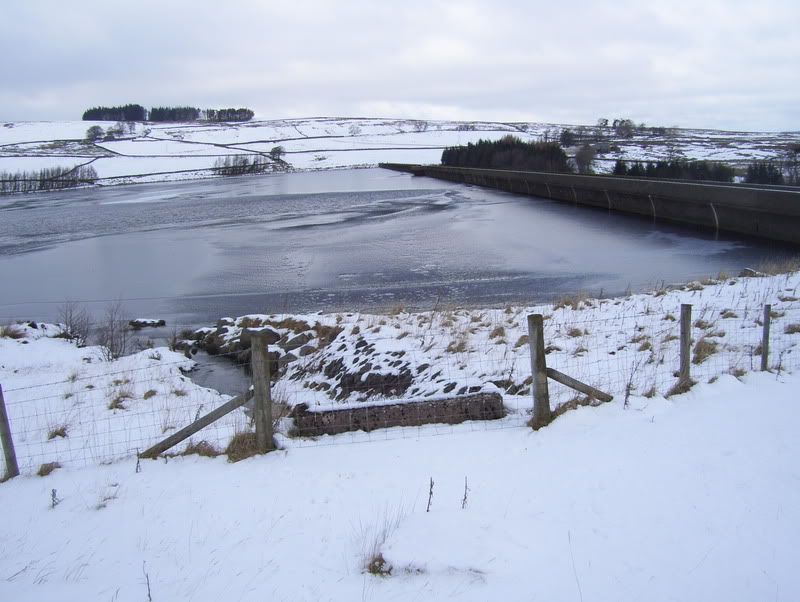 the old barn at the bottom of the hill has now been demolished leaving just this hayshed that was on the end of it. its been re roofed and sits next to a huge pile of stones that was formerly the building. u/u are very selective about which derelict farm buildings they save and which they lose.
sleddale in the distance from inside the hayshed,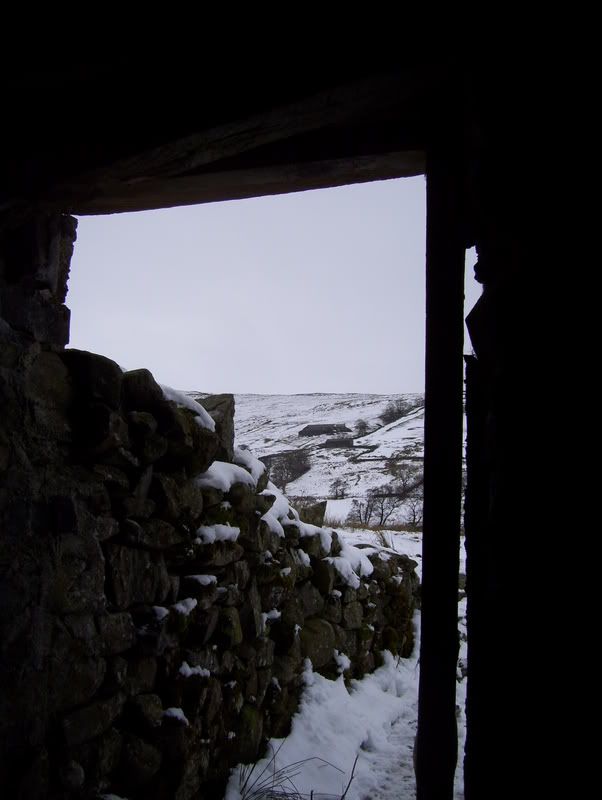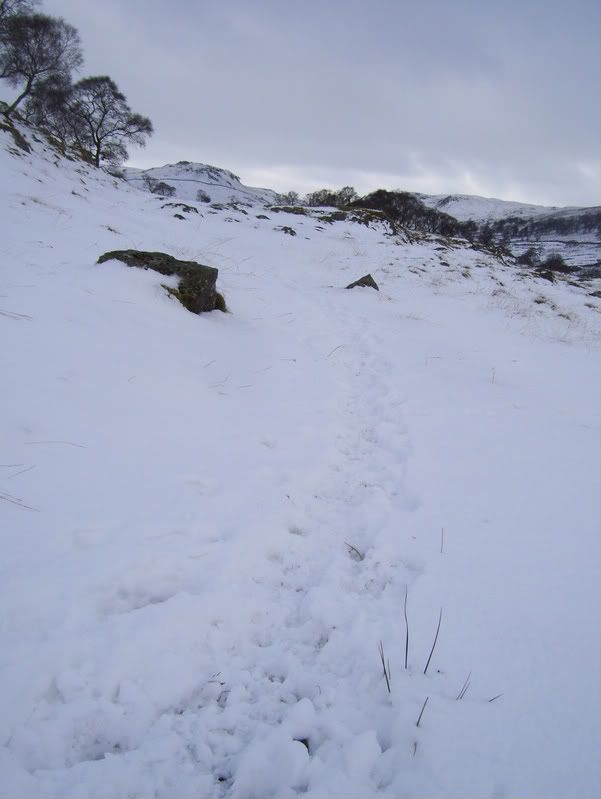 the bridge,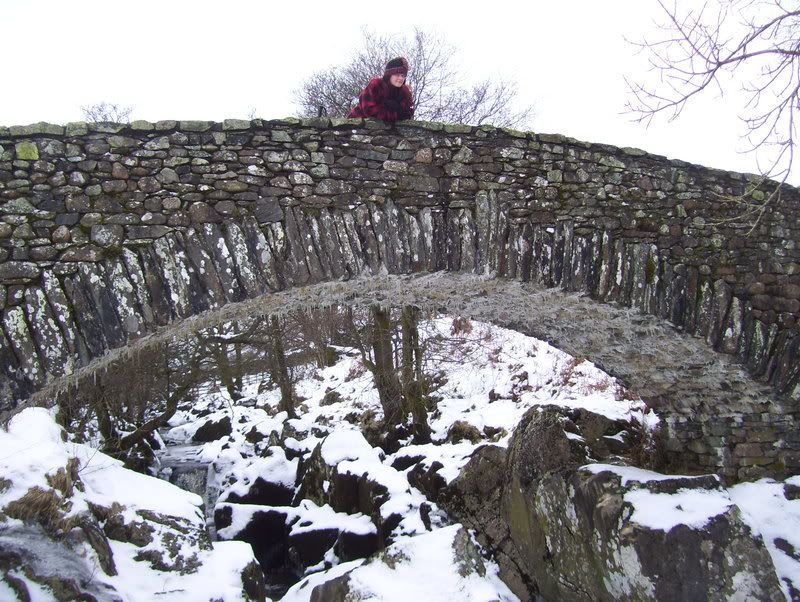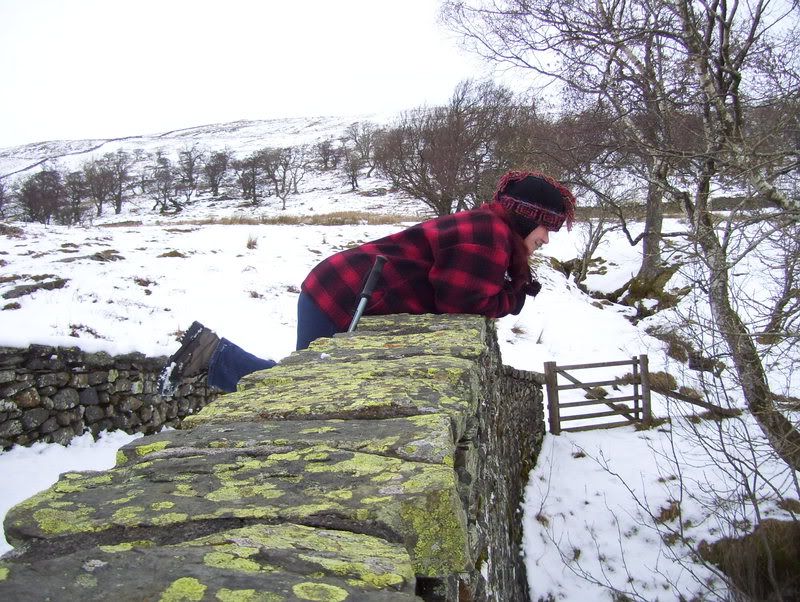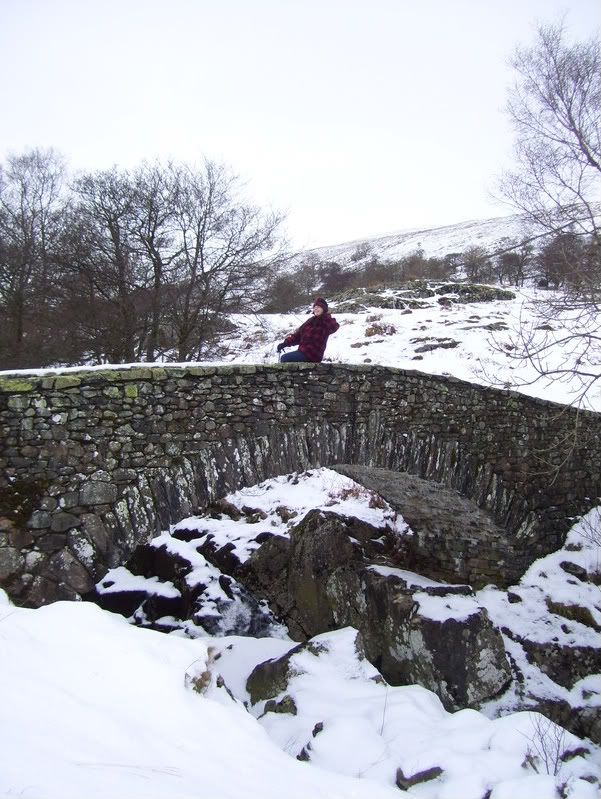 me and sue,
ok, theyre daft, but they made me laugh,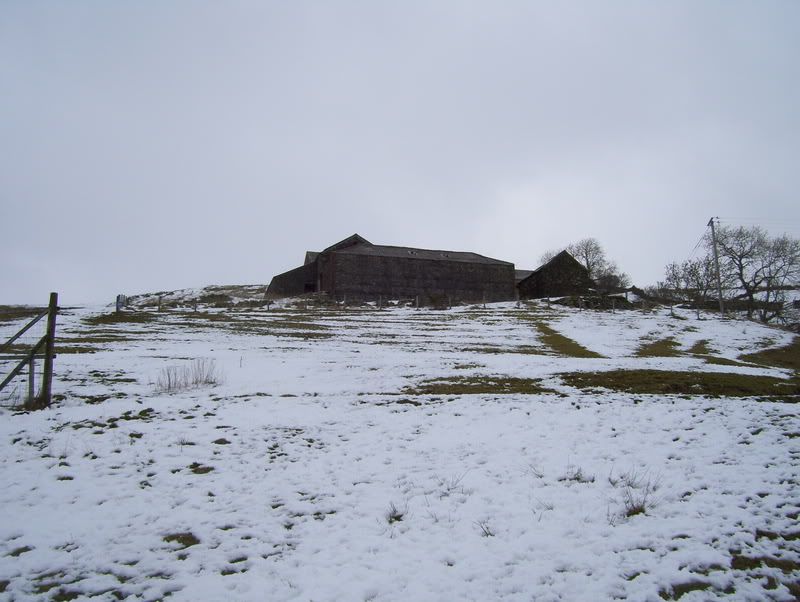 nice open window,
so, in we went, place had been ocupied during the night and the embers were still just smouldering.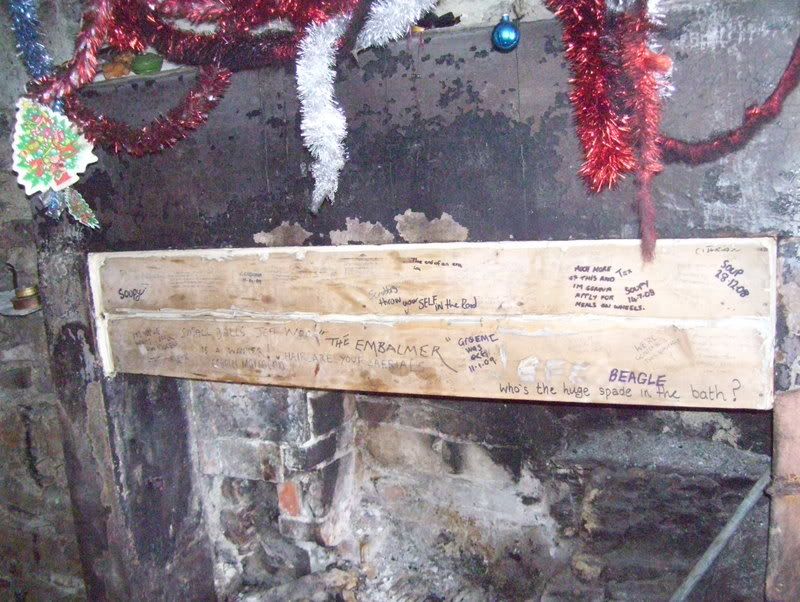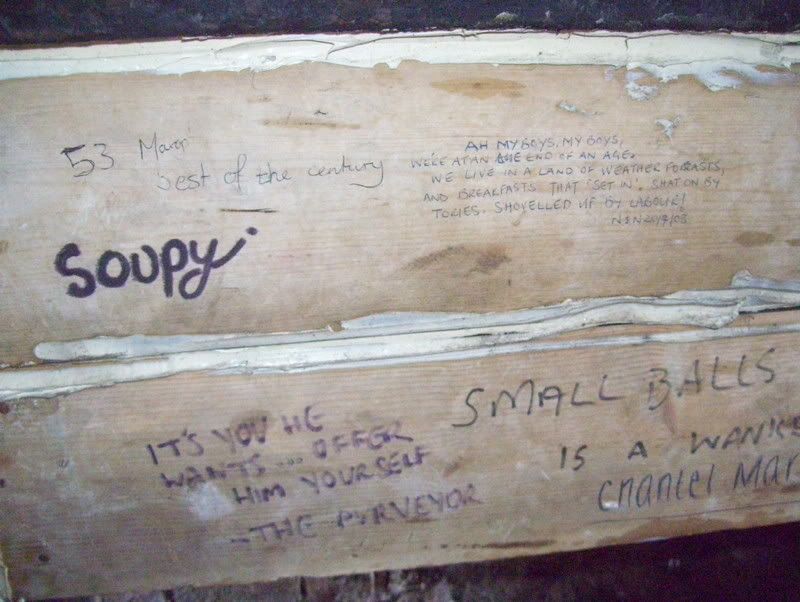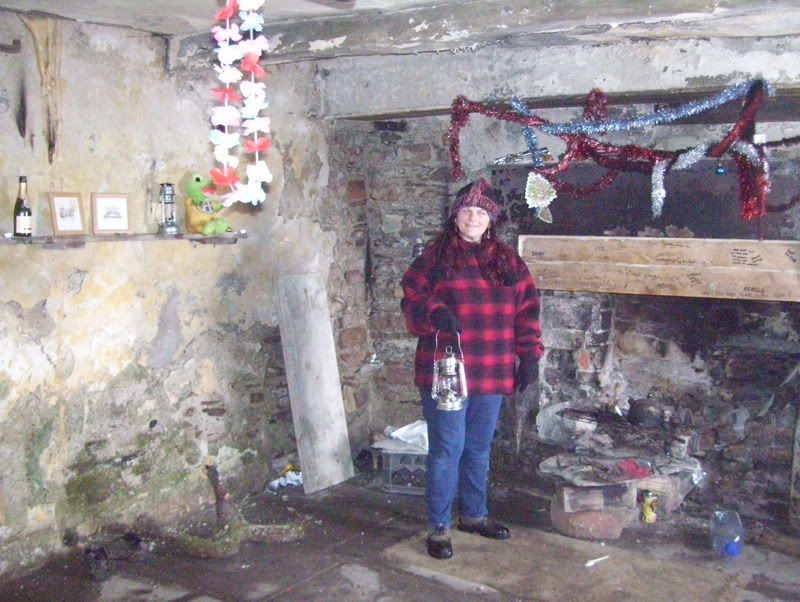 nice to see beagles name. i miss having parkin round here.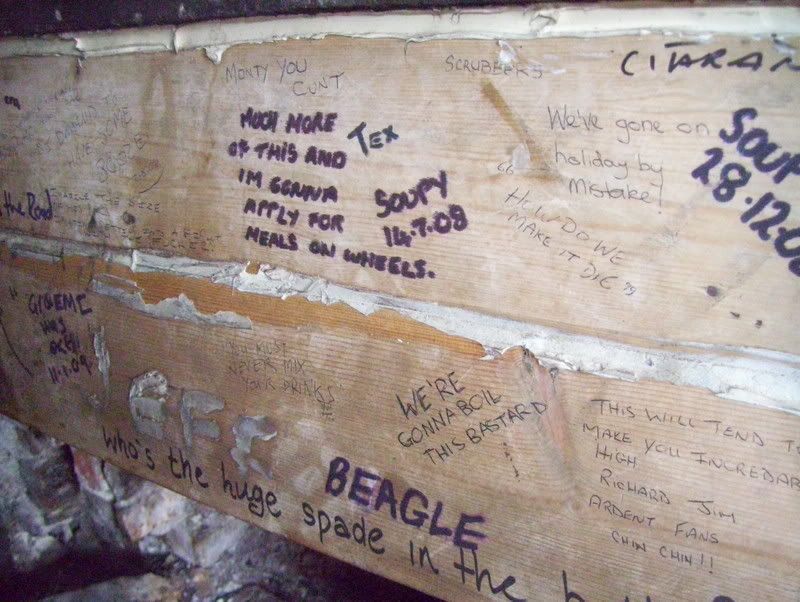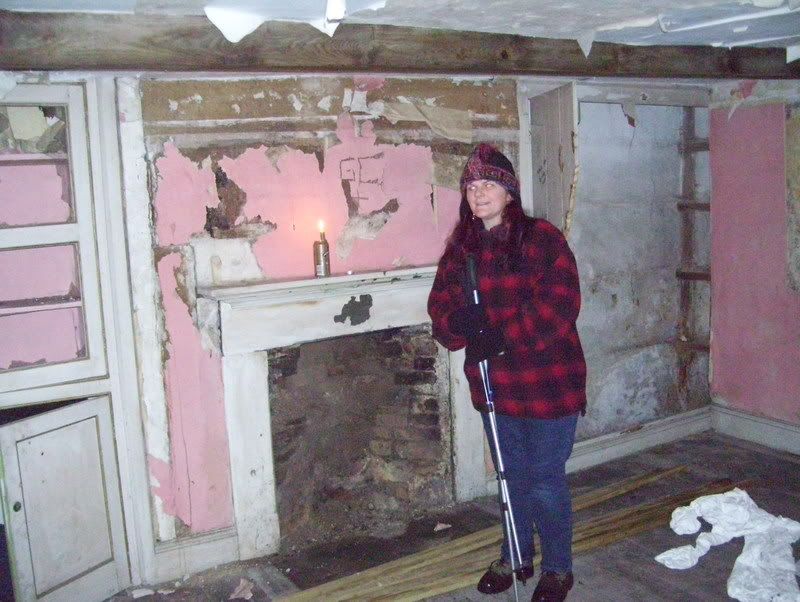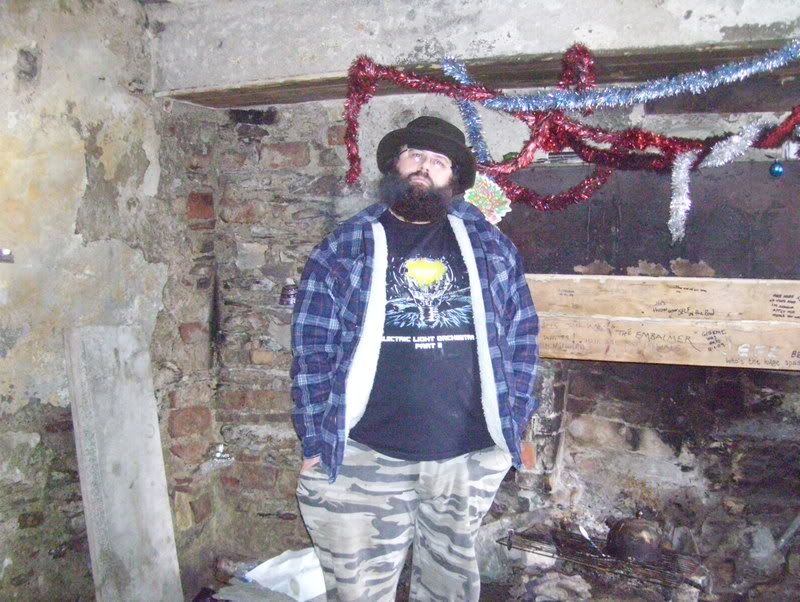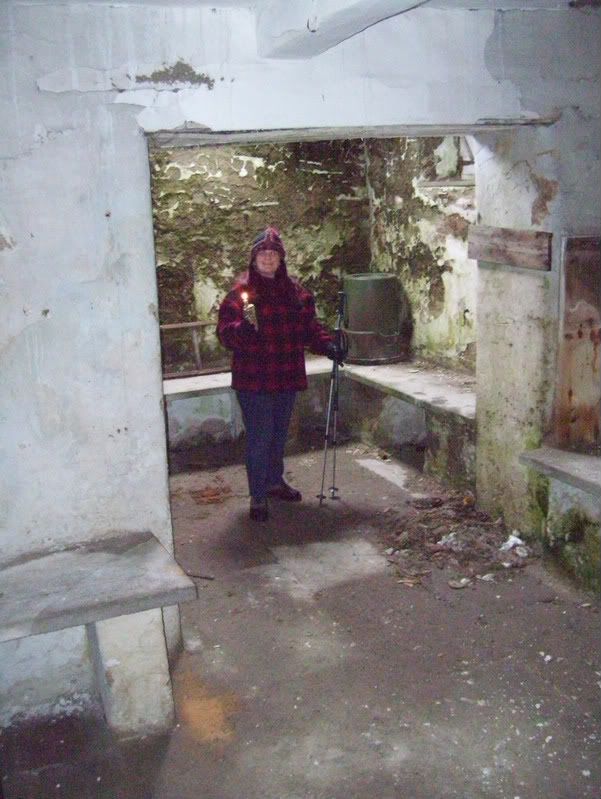 how can it be so cold out there? its like greenland out there!!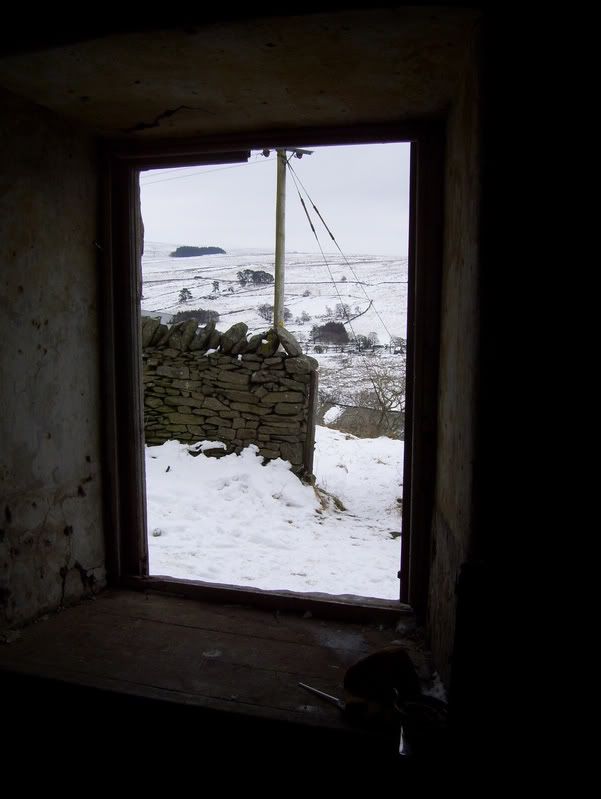 over the front door,
the next guys to turn up were packing some serious alcohol!!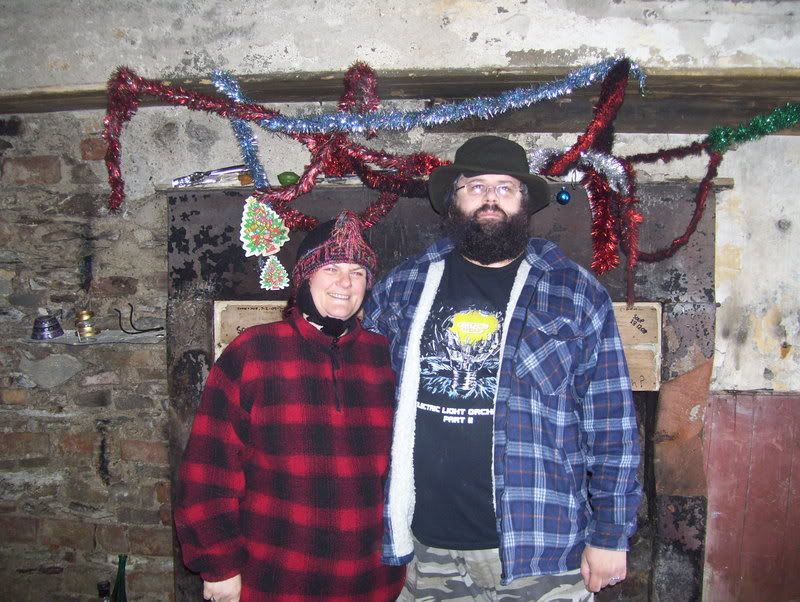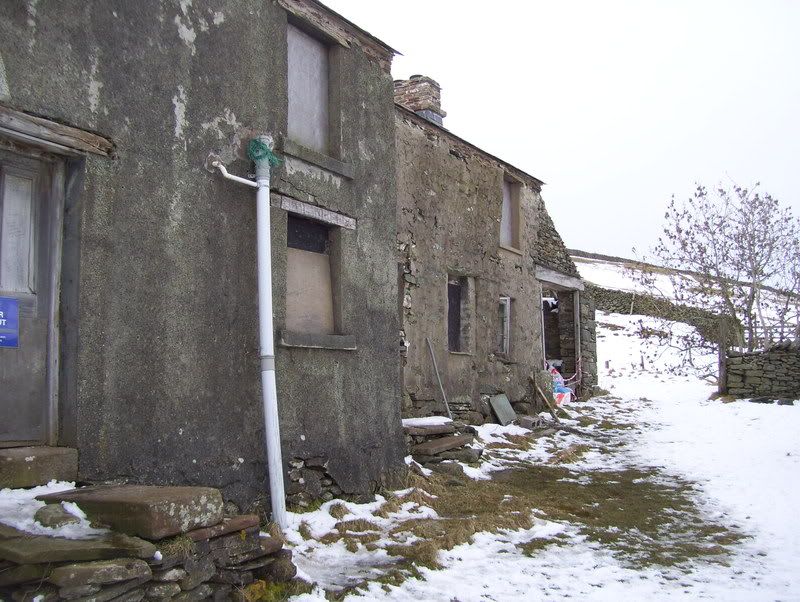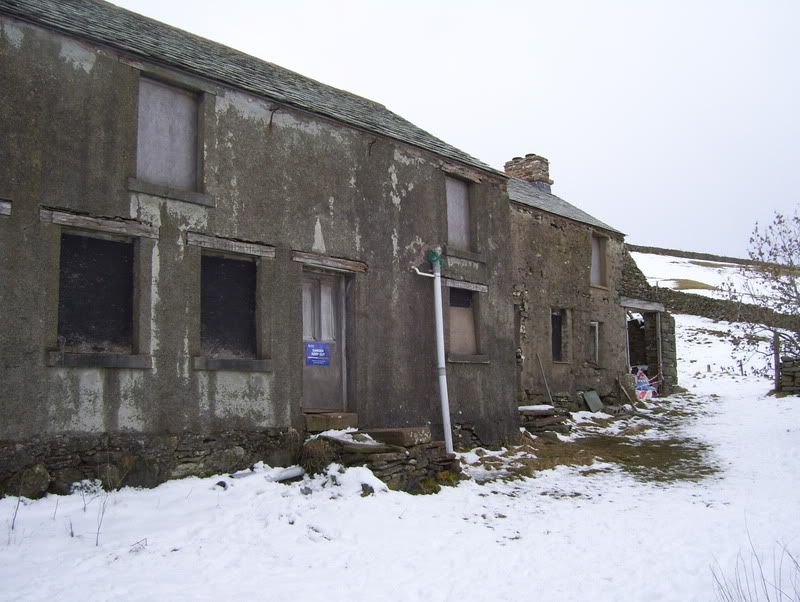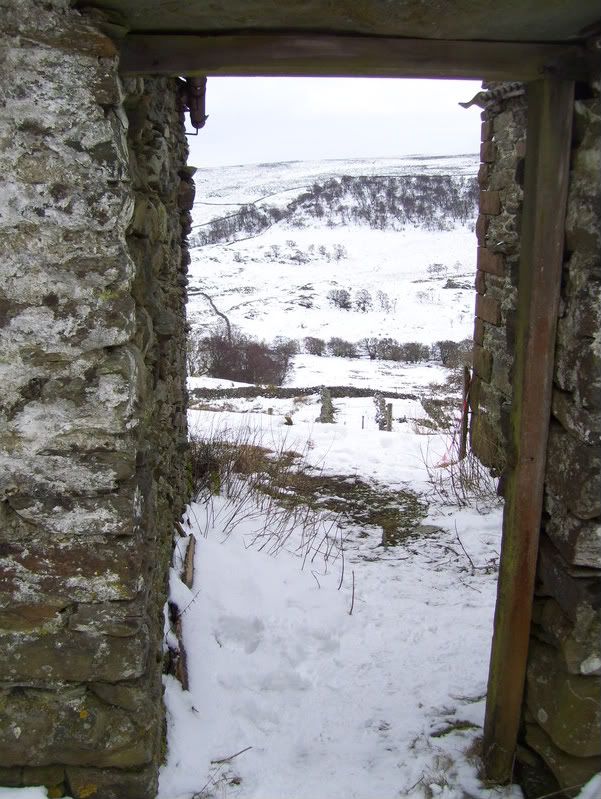 i'll post more in a bit.